Dumb Topic #3 - Bad Movies You Actually Recommend
Full disclosure, some of these movie and pop culture topics are cribbed from a friend's podcast... but I'll never tell which one!!
So what are some movies you love and would recommend that (to the best of your knowledge) are unpopular, widely hated, or known to be poorly made?
You can go personal ("saw it when I was 11 so i love it") or universal ("the pacing and acting are terrible but the soundtrack is good") but I want you to defend your position as if it were life and death, so universal is probably an easier strategy.
I'll go first:
Thank God It's Friday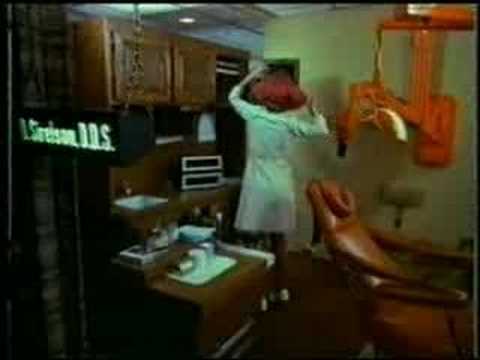 I am pretty sure that this is a movie most people do not / would not care for at first blush. It's a disco movie from the death rattle of the disco era and it has that exactly-1979-1981 Love Boat style of multiple storyline light comedy... but the singer of Berlin stars as a girl desperate to get into a dance contest, Jeff Goldblum plays an AWESOME sketchy lothario club owner, and there is someone formally named Marv The Leatherman.
Highlights: "Gus and Shirley" - where a classic caricature of a blue collar garbageman runs amok trying to find his computer dating service date.
"Carl and Ken" - two dorks trying to find girls, one of whom is practically blind but refuses to wear his glasses. Listening to him talk for 40 seconds will give you hours of bad, broad NYC accent satisfaction. I am assuming his accent was actually real, but it is a kind of reality as filtered through Mad Magazine.
The Commodores and every single atom of their storyline (yes one of the marquee guest music acts was given a full storyline)
Donna Summer out-acting most of the actual actors (she gets a storyline too!)
And Marv... The Leatherman.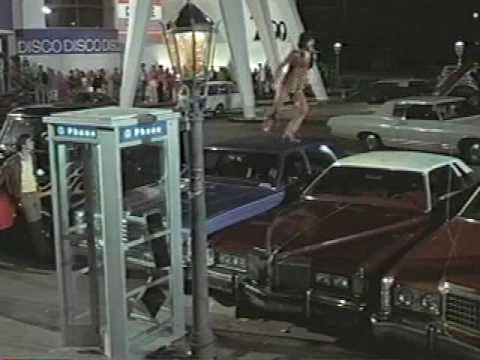 It is a movie that is packed with details and situations and moves pretty quickly. I think if you can get in the right "Love American Style" headspace, it's a cool breeze.
Bonus: My best friend had a skateboard with the
poster art
!